Today is International Women's Day and, in the year of #MeToo and Time's Up, 8 March keeps the spotlight on women calling for change around the world. Since we launched our first Voice Venue issue last summer, we have embarked on a journey to provoke conversations that matter by sharing great examples and opportunities on how to press for progress on all levels, not only for the female force in our society but in an inclusive manner to change stereotypes and bias and provide resources for readers looking to make a tangible impact to enable communities as a whole to prosper.
In our first issue, communications professional and activist Chouna Lomponda discussed her advocacy work for women's self-confidence and leadership development. Fashion designer Doriane van Overeem touched on sustainable fashion and woman activism through fashion. Author Aliénor Debrocq talked about the new light she aimed at shedding on parenthood in her second book, "À voie basse" published last year. Model turned PR consultant, Insaf B commented her one-decade experience in modelling for a fashion industry that is still figuring out diversity and inclusiveness. For our second issue, we interviewed singer-songwriter, activist and author of the Women's March unexpected anthem "Quiet" MILCK and management consultant turned luxury accessories designer Yeba who actively advocates for women's empowerment.
Today is the day we dedicate to forging more positive visibility for women, celebrating women's achievements, calling for more gender equality and the elimination of all forms of violence against women.
Such an agenda is on the calendar of several associations across the capital city of Europe today. Here is a selection of events that we wanted to share with you.
Conference – Performance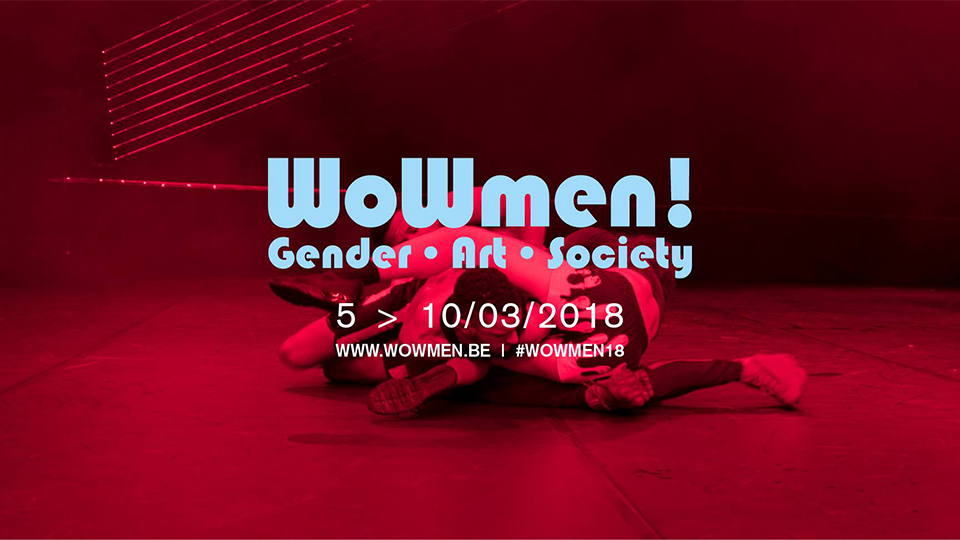 WoWmen!18
Kaaitheater
14:00–21:30
Conference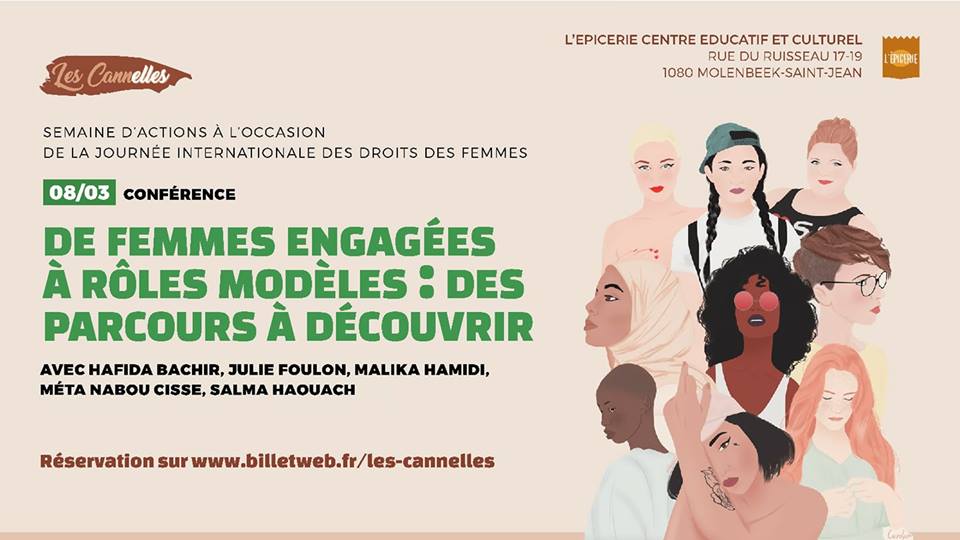 De femmes engagées à rôles modèles: des parcours à découvrir
Collectif Les Cannelles
Rue du Ruisseau 17, 1080 Brussels
18:00–20:00
Conference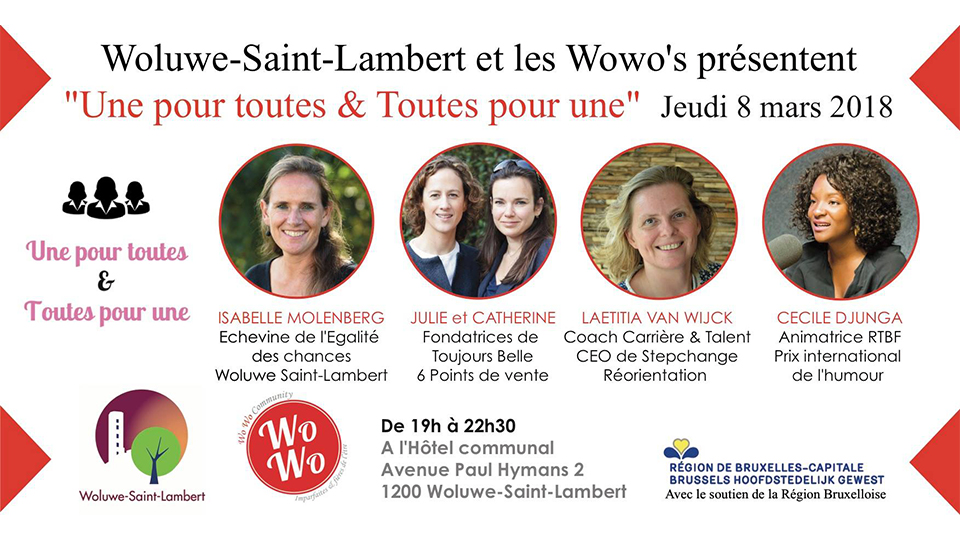 Entrepreneuriat au Féminin : Une pour toutes et Toutes pour Une
WonderFul Woman
Woluwe-Saint-Lambert Town Hall
19:00–22:30
Art Exhibition – Performance – Screening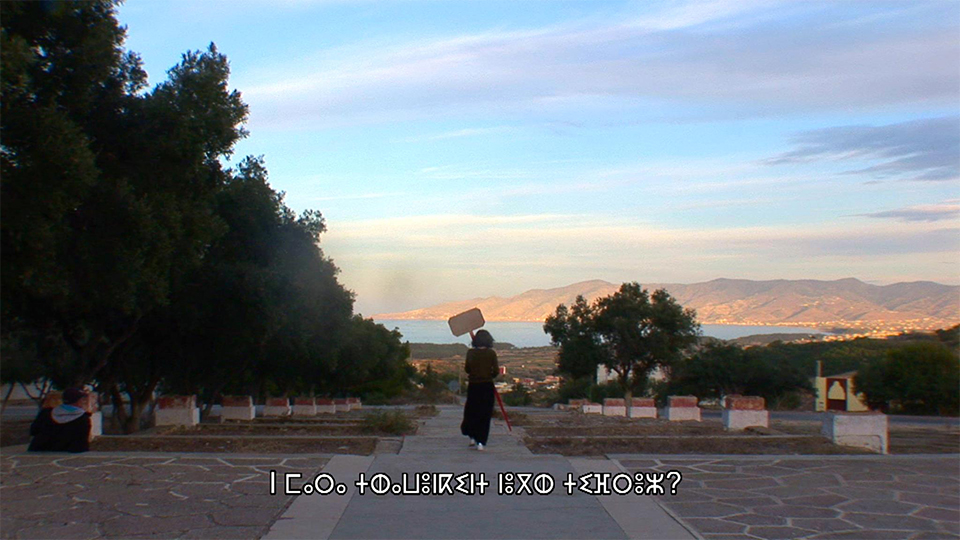 Arab Women Artists Now Festival (AWAN)
Women's Spring Festival (VLPF 2018) / De Markten
Oude Graanmarkt 5, 1000 Brussels
14:30–17:30
Photo Exhibition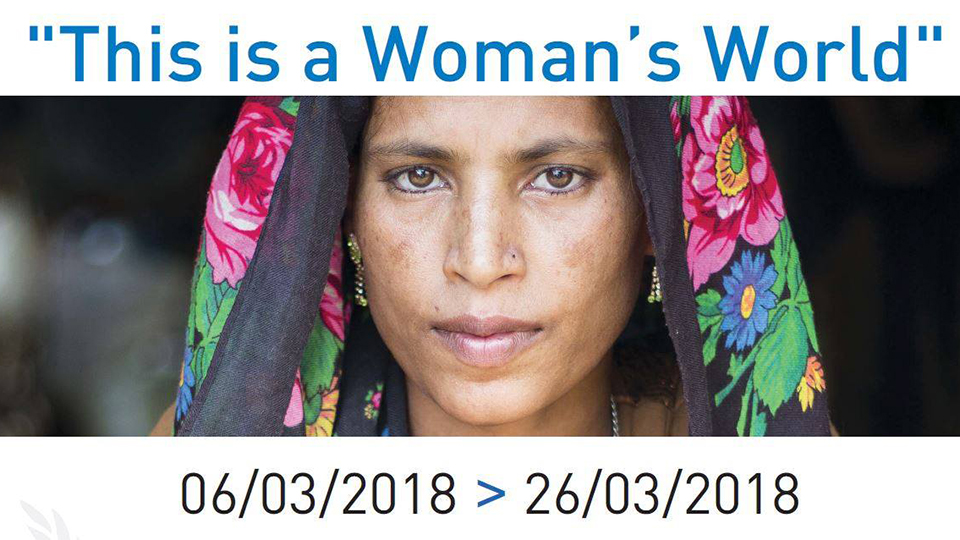 This is a Woman's World
UNHCR
Halles Saint-Géry
Free access