Model turned PR consultant, and Voice Venue first cover face, Insaf B tells us how modeling has been the best school of life to forge her self-confidence and discover herself, to reach a place where she wants to support next generations to make the most of their life.
Insaf B has been modeling since she was sixteen. With a strong desire of challenging herself, she started in the "people" section before joining the very intense-working "fashion" category after finishing secondary school. She changed agencies a few times and learned to work independently, which prompted her to promote herself, as a result of which she decided to study public relations. As a PR student, she gained work experience in the contemporary arts and luxury management sectors, and while learning the tricks of the PR trade, she was also augmenting her address book, leading her to more modelling jobs.
Today, after training and experience in London, she has rebranded her social networks towards a new adventure in financial PR. Nonetheless, she still models regularly when her network contacts her, such as Carine Gilson or Tara Jarmon. When asked about her multifaceted career, she explains: "For me, there are many similarities between PR and modeling. In both cases, it's about communication. You take part in the creation of a story to convey an emotion to the readers or the viewers."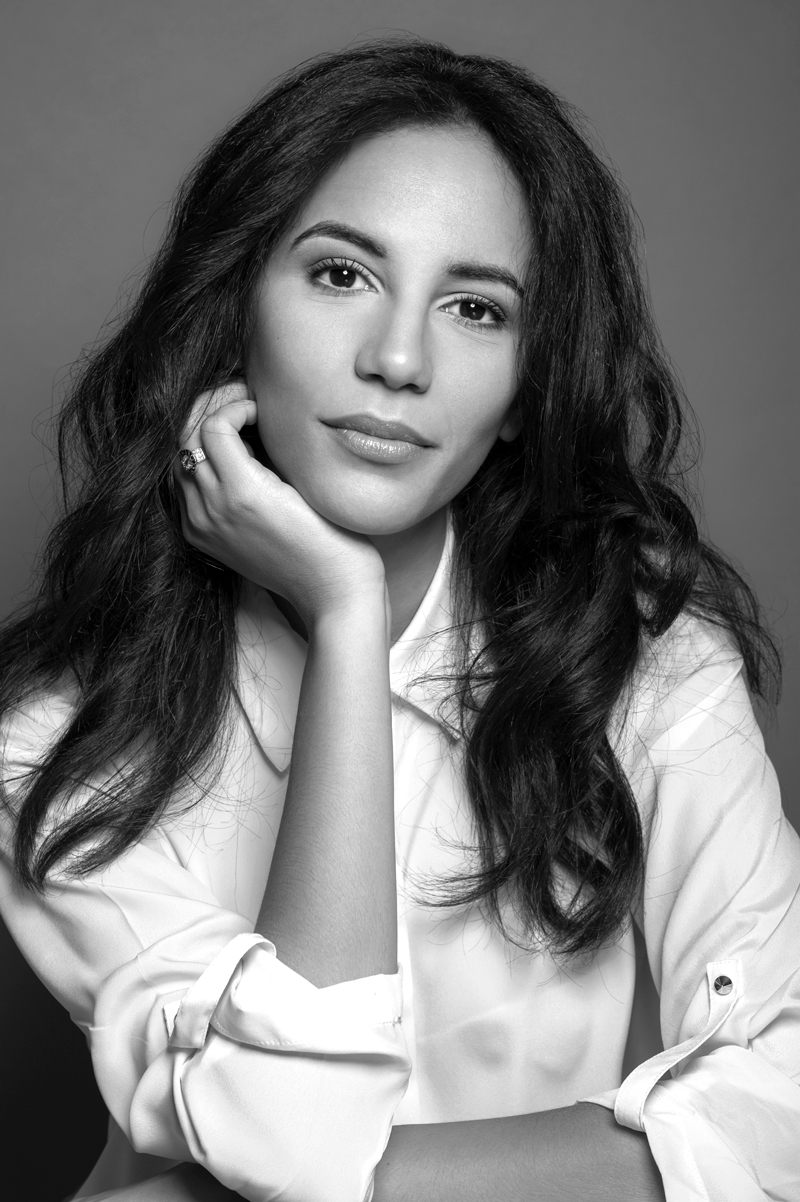 What is your experience of modeling?
It's a very rewarding experience and I'm learning a lot. There is a permanent renewal of ideas and people. Thanks to this profession, started at a young age, I learned to become independent and to have assurance in my professional life. It truly forged me. Contrary to the glamorous images conveyed by the media, it is not an easy job, to be taken lightly. Selling a dream requires a lot of rigour and a certain discipline. It is also an enormous sacrifice. When I was in Paris two years ago, I worked at a level where you're always in castings, airplanes or trains and you do not really have a life anymore. In modelling, there are also trends and, when you are confronted with refusals during castings, it requires strength not to devalue yourself. Even if it is a difficult job and today I open up to other horizons, I miss it when I do not model for some time. It's kind of a "love-hate" relationship.
Have your origins sometimes been a difficulty or an asset in this environment?
I am glad that you're bringing the subject. It is a proven fact that there are still very few North African girls in modeling. Those who might be interested in this job still live in a family environment that does not encourage it. But the fashion world isn't really looking for this type of profile, at least in Belgium, or in London. I acknowledge having met more Tunisian models in Paris and Milan. However, to say that the sector is very closed and that we only look for Caucasian types, is not true either. Today, agencies love the Afro or Asian types. Even designers from the Arab world prefer to favor blonde faces in their advertising campaigns because they symbolize luxury and inaccessible beauty, just like a beautiful exotic dream. Certainly, I have experienced refusals due to this state of affairs, but thanks to the experience I have gained over time, I achieve good jobs. I usually get to participate in big campaigns thanks to my "slightly exotic side". Indeed, I have been told that it is difficult to really tell where I'm from. I could be Latino or oriental, and that's what they like about me.
You started modeling before the digital era, what are your views on the place of Instagram in modelling today?
Today it is not only the type of faces that interest clients but also the size of your social network. Knowing people and being recognized by people goes down very well with brands. Today being an ambassador, in addition to modeling, makes all the difference in that world. You have to do your own promotion.
Who inspires you the most?
My main source of inspiration is my father, for his beautiful personality, his open-mindedness, his sense of adventure and his strength of character. Certainly, there are a lot of people who impress me, artists and writers. But I cannot have a model, if I do not know him/her perfectly, including his/her flaws. I have to accept everything in a person for them to be my role model.
What causes are close to your heart?
My first name means justice and equity in Arabic, Turkish and Indo-Pakistani. I do not think it is a coincidence that I always have been very sensitive to the issues of respect of children's well-being and access to education. Every year when I go to Morocco to visit family, I sort out my clothes and give them to orphanages in Marrakech and Casablanca and I also buy school supplies. I've also had opportunities to take part in humanitarian trips. The last one was in Jordan in 2016. I was there to give Art Therapy classes to Syrian refugee children. It was an incredible experience and one that awakened in me the urge to get involved with children. What we are today is the result of what we have experienced as a child, so we ought to brighten up children's lives.
Discover Insaf B in "No Ordinary Woman" fashion story.

Save
Save
Save
Save
Save
Save
Save
Save
Save
Save
Save
Save