Poet, graffiti and sketch artist, Gaëtan Van Landewyck returns to his first passions after a ten-year break, a digression within cultural and associative organisations, yet enriching and formative to the point of being a source of inspiration and reflection for the self-taught artist today.
Gaëtan Van Landewyck completed his studies at ULB, Brussels, in 2004, with a master's degree in international relations, law and development cooperation. He became a dad a short time after and quickly found a job in the bank "of a changing world", before joining the CEC NGO, which devotes itself to the deconstruction of intercultural stereotypes through literature, cinema, visual arts and the production of exhibitions. In search of new challenges, he then became a trainer and a coach for schoolteachers on issues of global citizenship within the federal program "Advertise the Colour". Migration, sustainable development or gender issues, no subject was excluded. It is only this year that Gaëtan decided to pick up his pencil again to create, worlds, faces and also poetry, with a few strokes stimulating our imagination and awakening our consciousness.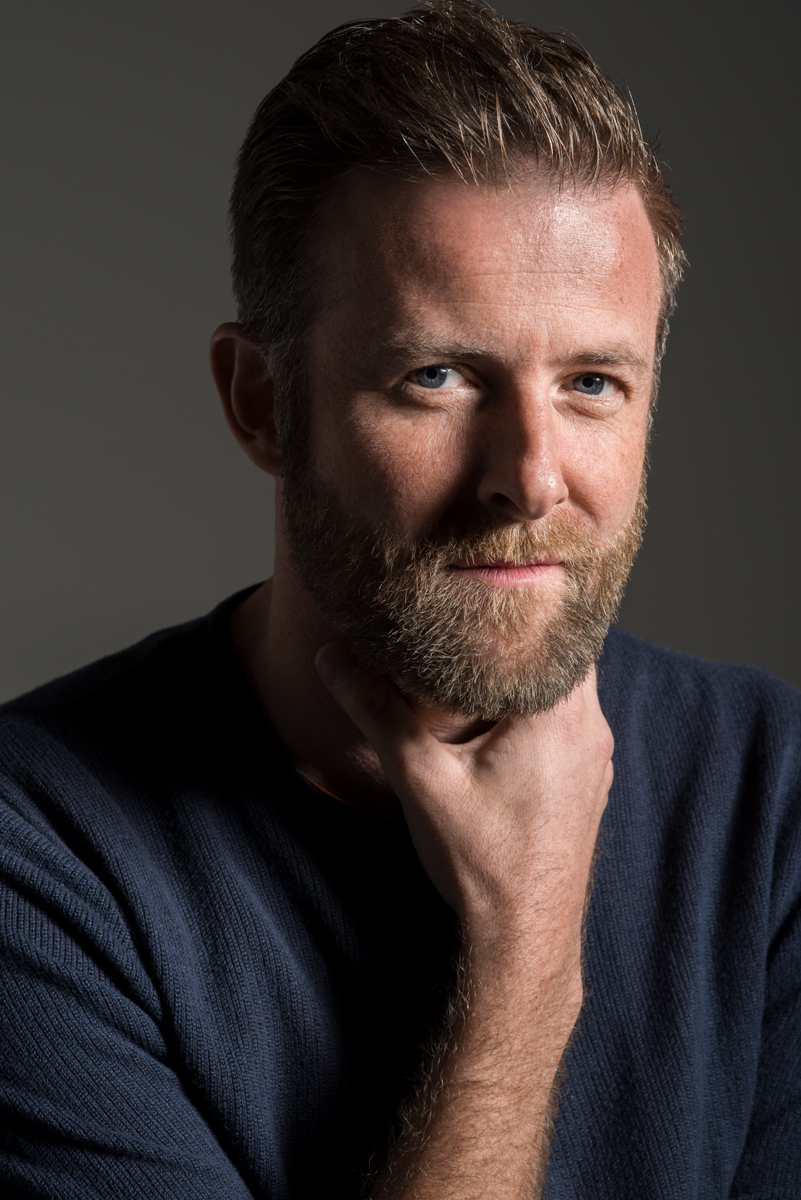 You recently decided to take another direction. Why this choice and what is this new path?
If we say from time to time that life is short, it is often a significant event that allows us to fully realise it. My personal trigger was the cancer suffered by someone very close to me. This made a huge impact on me and prompted me not to postpone the things I wanted to do even if they unavoidably imply fears or doubts. Since September, I have actively taken up drawing again and embarked on various projects. For example, I am exploring serigraphy to create a series of tote bags and am also focused on the creation of black and white portraits, using a felt pen pencil or just a good old pen, for a poster project touching on several themes.
In addition, I will present artistic workshops (serigraphy, collage, stencils) for an exhibition project of a secondary school in Saint Josse as part of the 70-year anniversary of the declaration of human rights. This corresponds to my desire to develop more political media: posters, illustrations of magazine articles, etc. And I would like to invest in the design of public frescoes or private orders.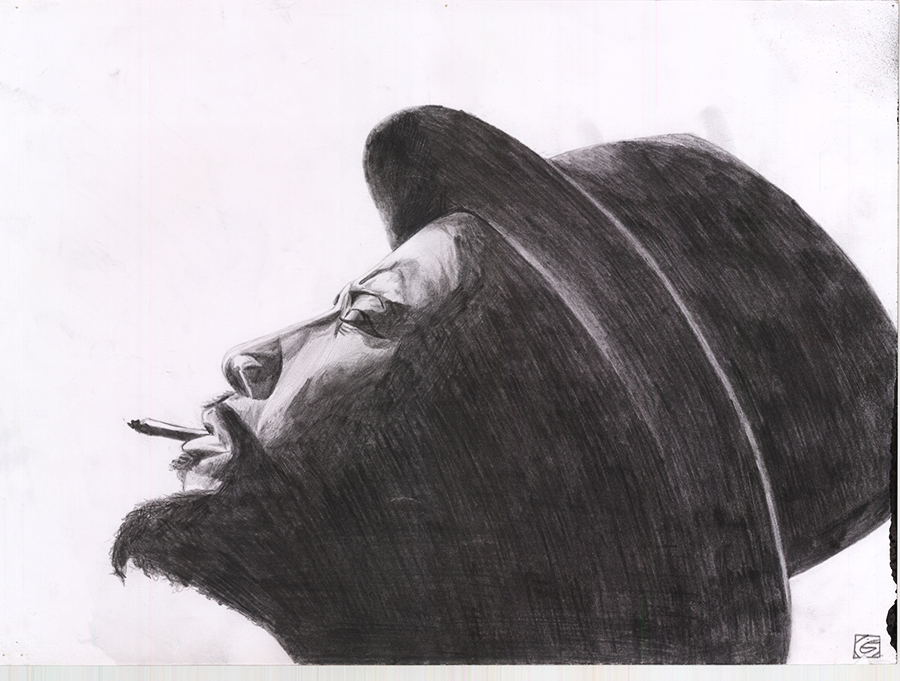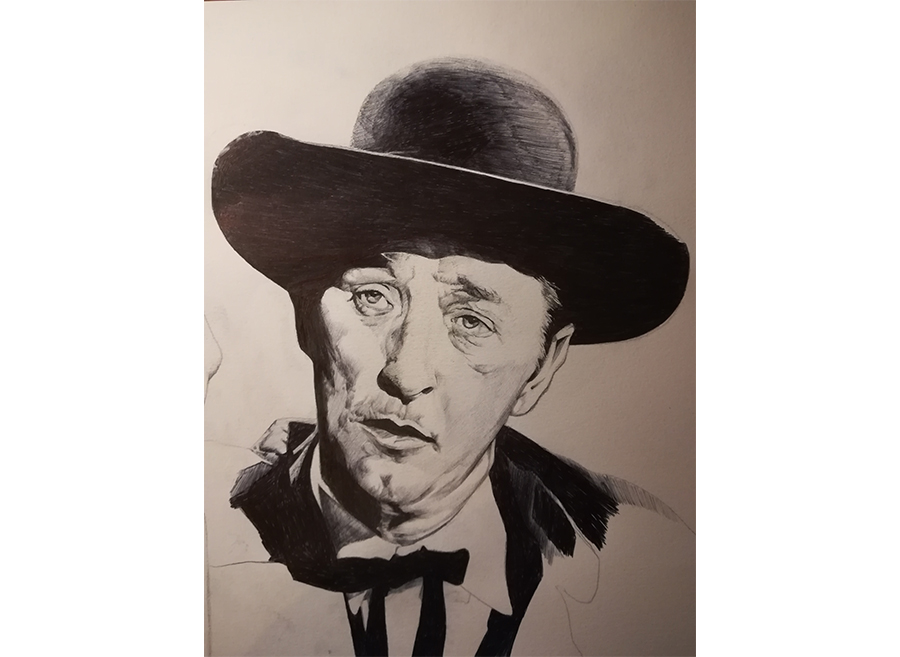 What are your sources of inspiration?
I draw mainly from the pop culture I grew up with: from the TV and the big screen, from sport and travel. I am drawn to certain aesthetics from the 80's and Art Nouveau, from graphic novels and thriller books. My inspirations also reflect my love for music, in particular Jazz and the hip-hop movement.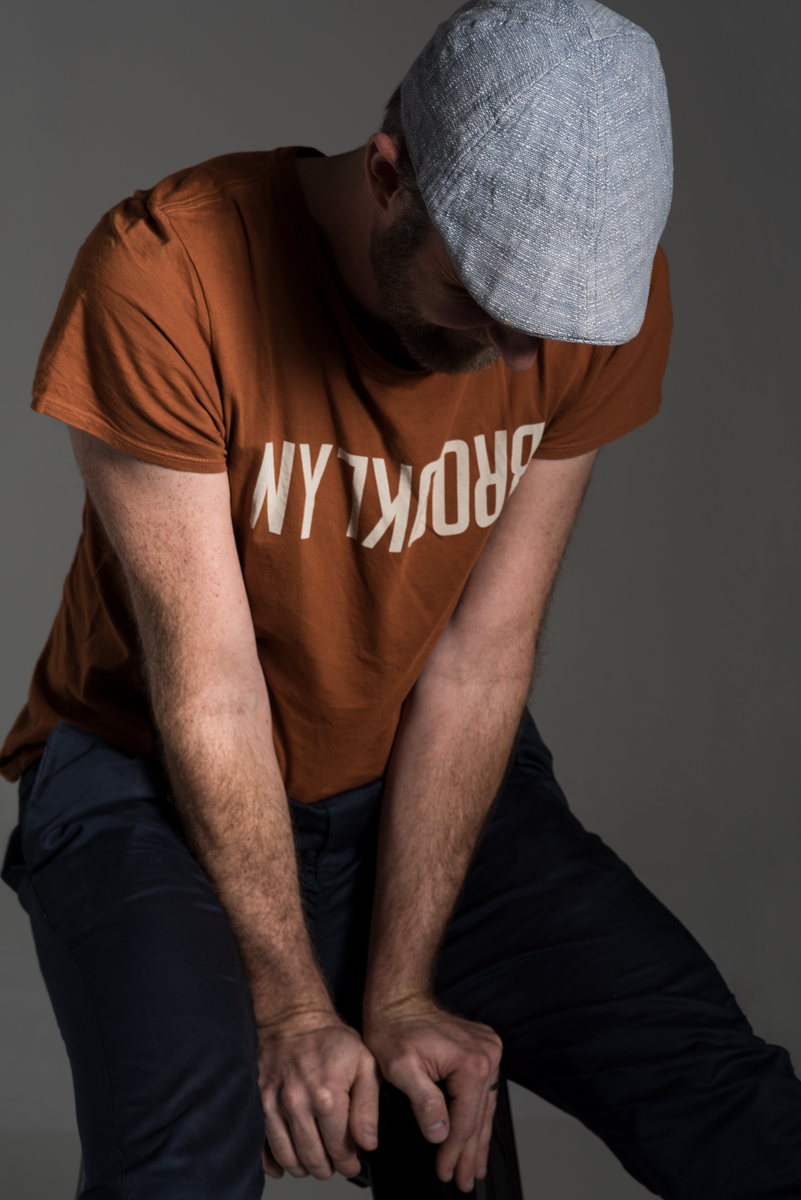 What was your artistic development? And what does Art represent for you?
My background is rather sparse and not academic. I always drew as child and teenager, especially during boring school hours… In 1993, I started painting graffiti, developing lettering techniques, creating collective compositions, some incursions into figurative work and of course a book I keep as a precious relic. From 2003 to 2016, I virtually stopped painting and drawing, except for some portraits of jazzmen or a small fresco here and there, including one especially for the city of Brussels. But I always kept the desire to come back to it and see what it would produce if I gave it more attention. So this is my approach today, I won't count my chickens before they're hatched. It is first and foremost about having fun.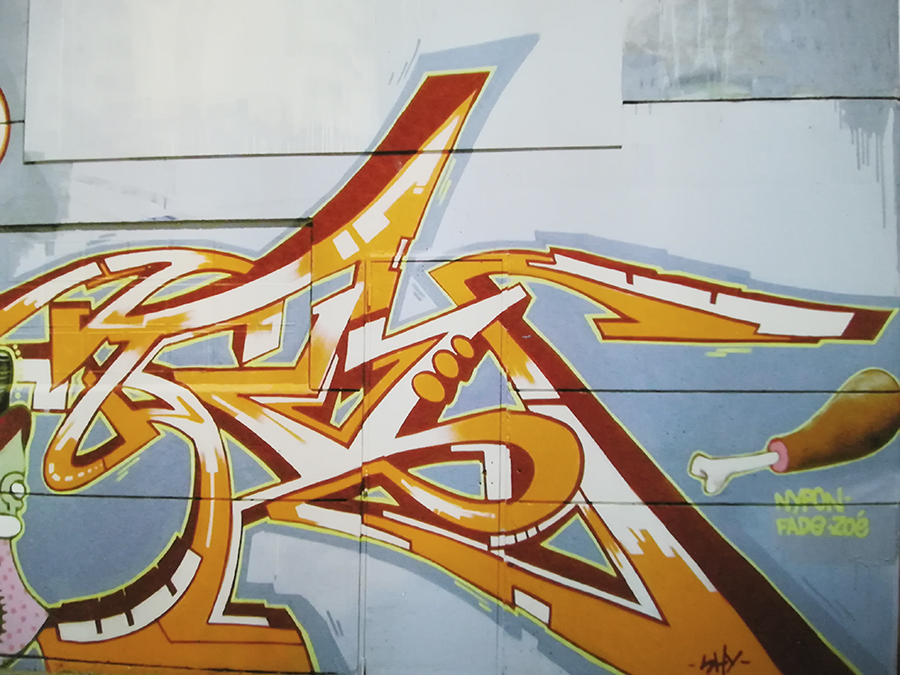 As for Art, I perceive it as a concrete and vital link to the world, a personal way of describing it and freely expressing myself — whatever the chosen form — and thus a way to challenge one another with sincerity. It is also a way of being anchored in the present, more than ever necessary in the face of the time devoted to (under)weighing our actions, our wishes, our regrets, our hopes … It is sometimes a form of meditation that gives back energy and breath, like this kind of music.
You have also been writing for several years. What is your connection to writing?
I have been writing for about four years now, mostly poems. I do it intermittently, always briefly, but it is intense because it involves an event, a memory or a feeling that imposes itself on me and that must be digested by writing. The subjects are rather sparse but it is always the same process of giving birth, which also goes through the pleasure of playing with the language or expressing an emotion as directly as possible.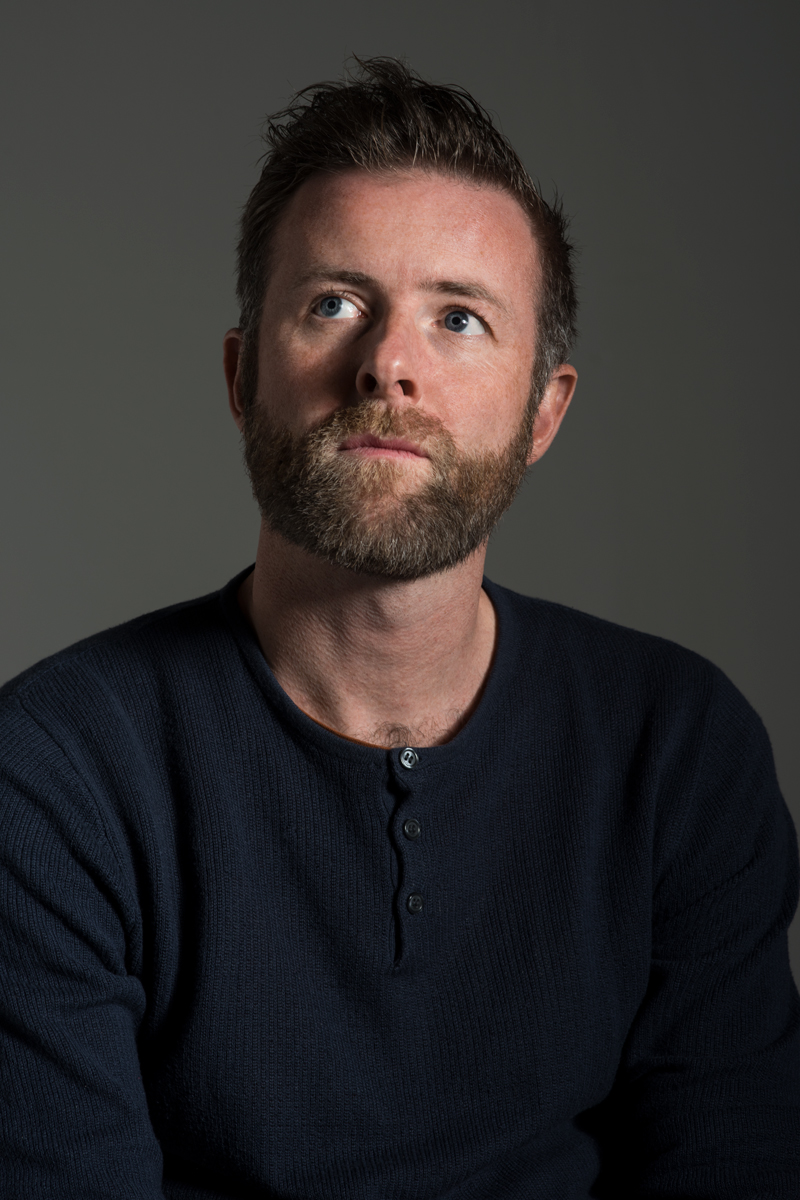 If it is important for me to be able to describe a sleepless night or an imaginary adventure, certain realities push me towards poetry. For example, when my 7-year-old daughter reported bullying about her skin colour at school. Without moralism or demonstration, I felt the need to evoke this episode by linking it to history of striking facts and figures of a still very current fight against racism – see poem "Chères mélanines". The situation of migrant people, especially those who lose their lives crossing the Mediterranean Sea or those who, once arrived in Europe, are reduced to "illegal immigrant" or "undocumented migrant" labels, also inspired me the text "Les Hommes-Papiers", put into song by my companion, Loumèn.
Can you present us your selection of works for Voice Venue?
I chose to show you three serigraphy projects inspired by my visits to Rwanda, a country I particularly appreciate for its beauty and rich culture. These are available on tote bags at TILT design shop in Brussels and will soon be available in A3 posters too. I have also selected four portrait works of villains, drawn from the cinema, because they too are entitled to a little attention, and they reflect many endearing memories! So here is Anton, Shark and Baron Samedi that will soon be available in poster format. Last but not least, I'm currently producing a series on sports icons, including, for instance, the notoriously grouchy John McEnroe. I thought about it well before the film currently on screen, yes yes!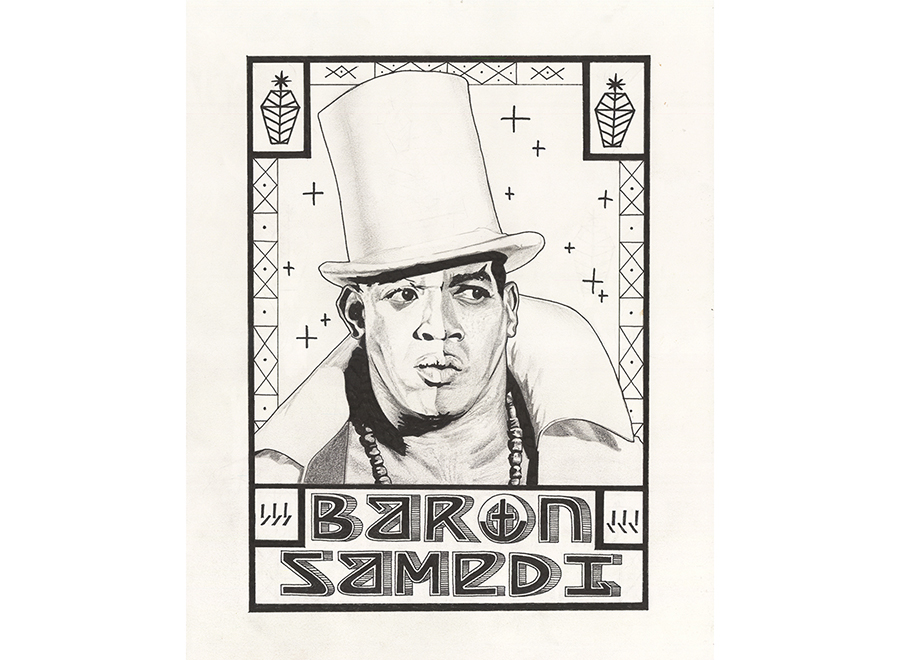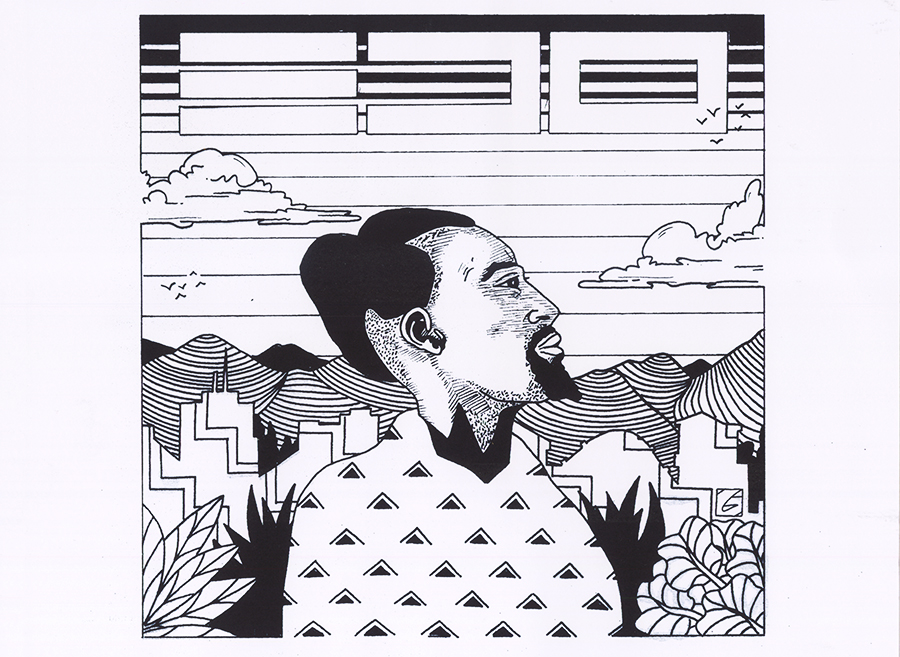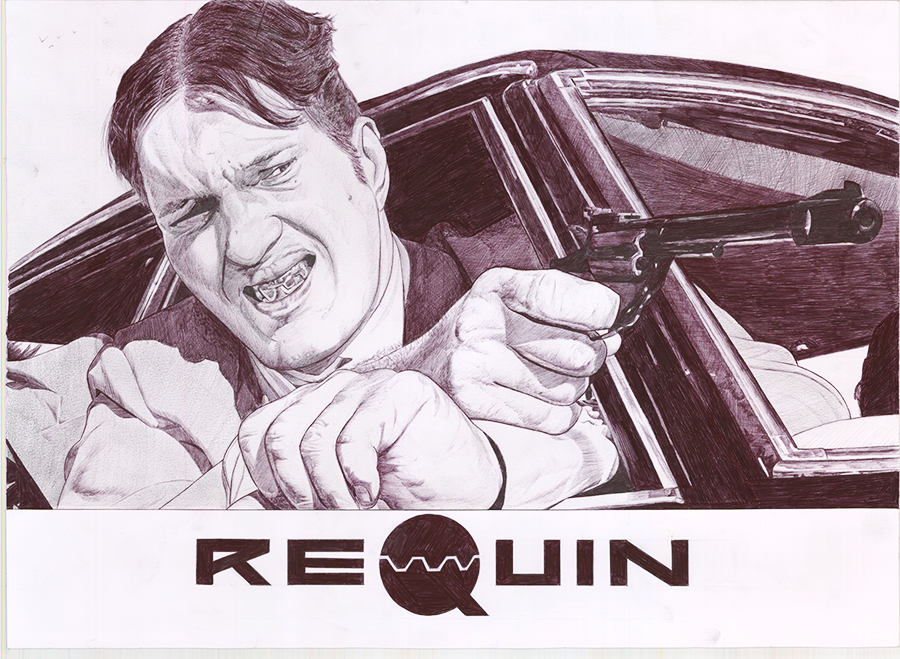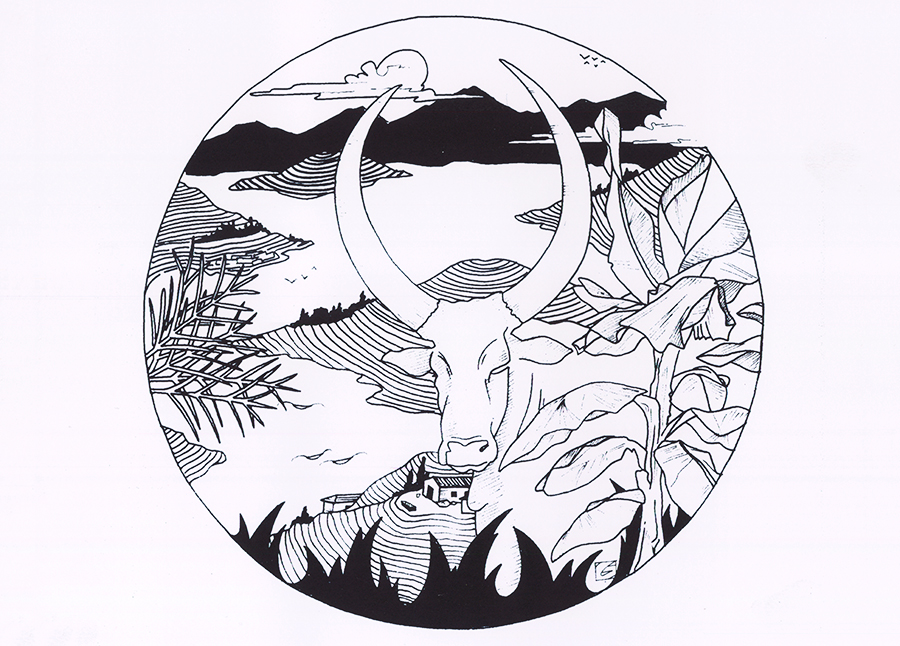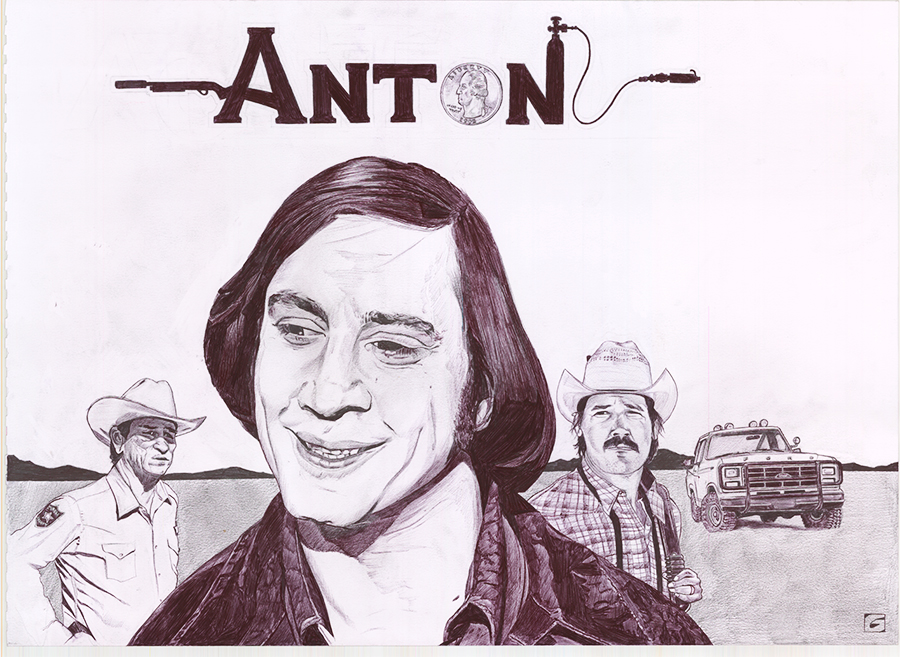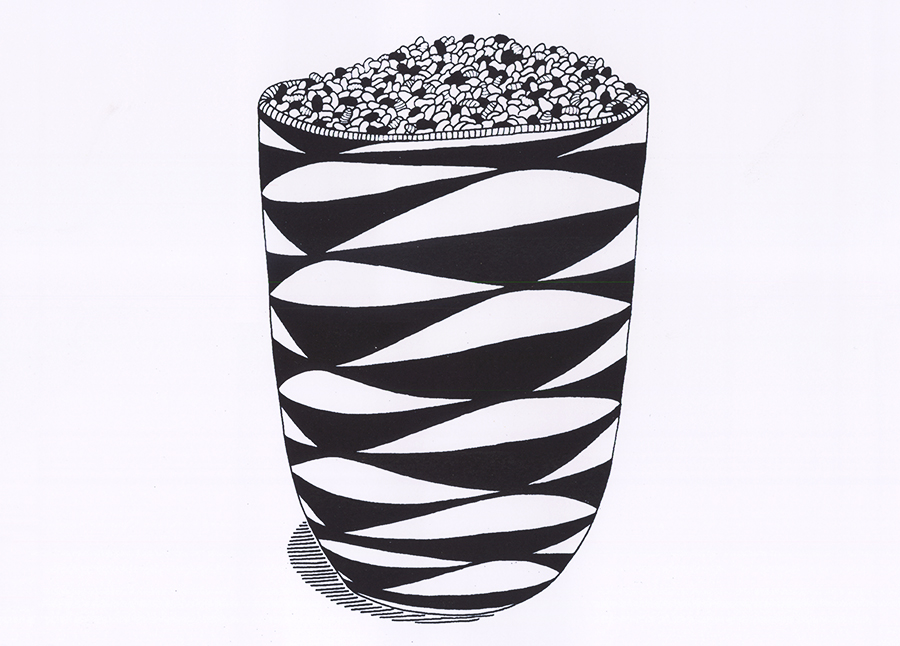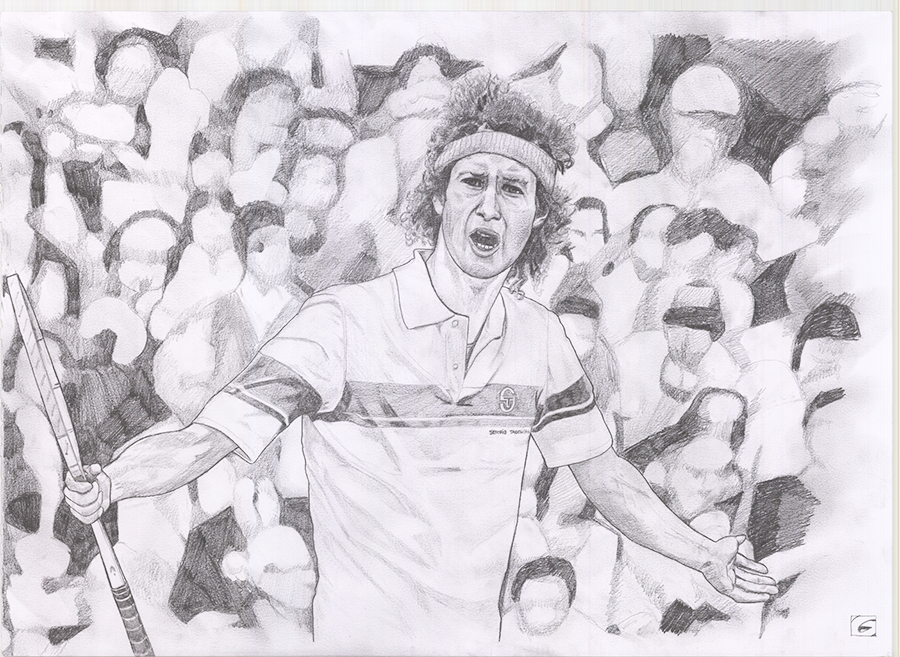 What are your future projects?
In addition to the projects I already mentioned, I am planning an exhibition and a publication that should be completed within a year, with drawings and poems in dialogue with photos, texts and other art works by artist friends whose work I appreciate. The event will end with a beautiful dance party…
PHOTOS– VAYA SIGMAS