Soul T's music is pure love, slowly distilled track after track. With his new EP just released, Jeremiah (Born to Be Free), he goes back to his musical roots as a salute to both his Rn'B debuts and African origins.
Immersed in music from an early age, be it American Soul or Congolese Rumba, Soul T's first encounter with singing started in the house of God in Burundi. Through Gospel, he slowly found his voice, only to become Soul T Jah during his student years in Brussels. In 2010, with a degree in events communication in his pocket and "jah" dropped from his stage name, he decided that he would pursue this musical path more seriously. Always on the quest for new sounds horizon, after his first EP came out in 2013, he joined several other projects, M.A.F. Orquesta the same year, then Karavan in 2014 and Nu jazz Project a year ago. With singing also came writing. Composing little melodies and writing short poems or songs was also natural for him and became an essential aspect of his approach to music and his work.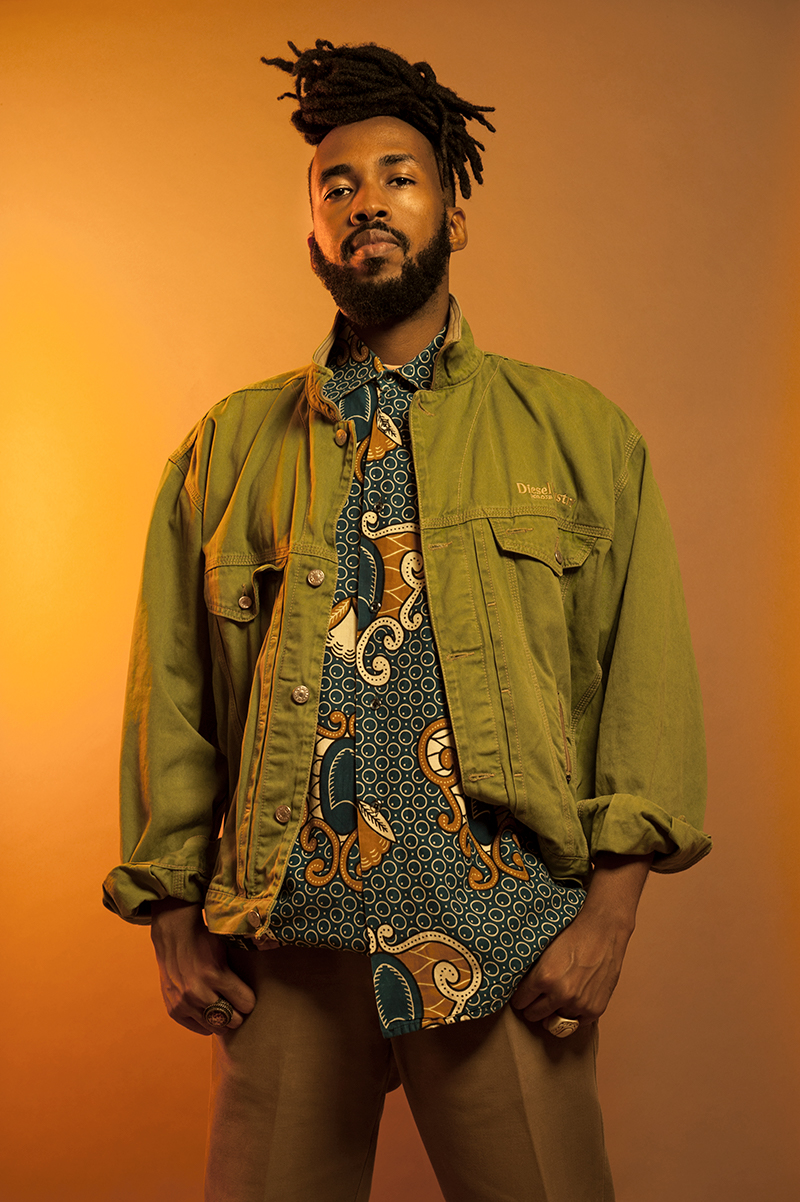 What can you tell us about your new EP?
I just released my 2nd EP, called Jeremiah (Born to Be Free), which is a homage to what inspired me eight to nine years ago. These sounds are influenced by Rn'B from the 90's-2000. I developed this project with the talented and experienced musician Maurice Poto and recorded the EP at the Rismo Prod studio. "Be Your Man" is the first single to have come out, with a video clip. It is a colourful and modern track made to spread the love. I was also extremely lucky to be able to have two featurings in this EP, with equally talented singers, Amanda Malela and Grâce Bomboko.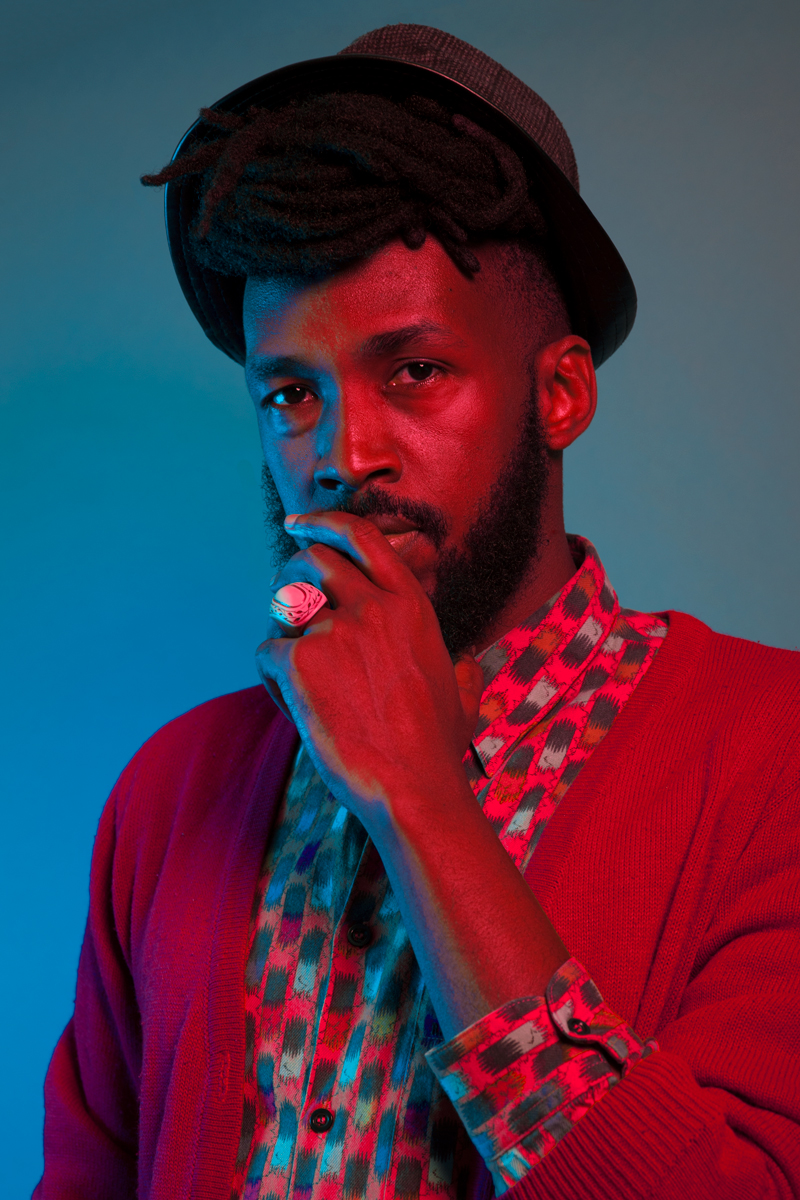 How do you define yourself today?
I am searching for unity at the moment in what I can give, be it in terms of sounds to create, messages to communicate or an image to incarnate. I think you cannot embark on this exploration without first finding confidence in yourself, in your judgment, in your taste, in your skills. I have now acquired all this and I feel ready to explore and find out what I am looking for.
When you start being a singer, you're afraid to express yourself freely. You tell yourself that you have to embody a persona and image that is expected by the public. When you call yourself Soul T, you are expected to make Soul music only. But there comes a time where you gain enough confidence to do something different (be it country, rock or other) and you know this is still you, still Soul T. You grant yourself the right to draw from all the spheres that inspire you to bring out something personal.
Who inspires you the most and why?
I'm inspired by Anthony Joseph, Harold Green and Blitz the Ambassador because their words resonate with me. I identify with their approach, their movement, their commitment and their scenic style. I'm also inspired by Gregory Porter and Gill Scott because I see images when I listen to them. Their music is picturesque and I just love it. And of course, I'm very influenced by the great ones who accompanied me in my upbringing: Prince, Al Green, Otis Redding but also Franco – a major Congolese singer.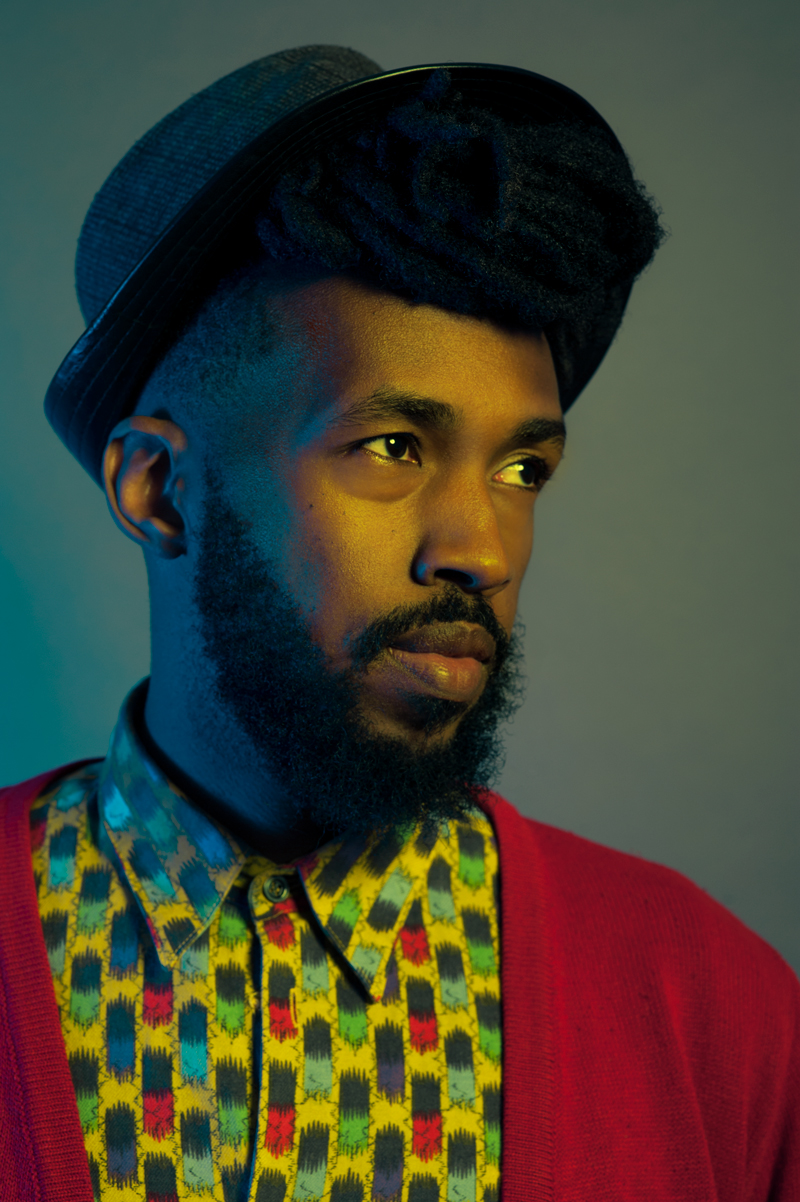 What do you think of the music we hear on the radio today?
I do not listen to the radio voluntarily, only when I'm at a friend's house or if a car passes on in the street. I do not want to seem to judge, but for me, much of this music is produced to be temporary, to be the hit of the month and quickly forgotten, replaced by new hits. Sounds are rehashed and there are quite a few gimmicks. In the long run, I do not think that's what the public is looking for. These tubes of the month will not remain in our archives. Well, I don't know. However, if you search a bit, there is plenty of talent. YouTube is an excellent platform to find them. At the end of the day, everyone has their own tastes.
Your stage name being Soul T, how do you relate to Soul Music?
For me, the term Soul Music, is not linked to a single musical style. It is a state of mind. In Reggae, there is soul. In some of the Beatles' tracks, there is soul. Soul T is a choice of stage name that expresses a message of a personal experience, of authenticity, which comes from the heart.
What are your views on activism? And what causes are close to your heart?
Activism is necessary. We have to look around us, get out of ourselves and get involved in our world. For me it's a must. Of course, everyone has a cause that is dear to their heart. Personally, it is the representation of Africa in the world. It disturbs me to see how the image of this continent is still misrepresented by terrible cliches. Another cause that concerns me is music. The message and the content is so often missing nowadays. I do not say that I do better than others but I have this desire to bring something positive and encourage people through my texts. In my writing, there are references to all this, without it being hyper frontal. But the questions of respect, humanity and love of others are essential to me.
What's next for you?
My second EP just came out but several other projects are being finalised as I speak. So, I recommend keeping an eye on my page as well as M.A.F. Orquesta and Nu jazz Project.
soult.com
facebook.com/Soultmusiq
instagram.com/soultmusiq
Save
Save
Save
Save
Save
Save
Save
Save
Save
Save
Save
Save
Save
Save
Save
Save
Save
Save
Save
Save
Save
Save
Save
Save
Save
Save
Save
Save
Save
Save