Fashion designer Doriane van Overeem, who made taboo women issues a subject of discussion through her work and has already voiced concern for slow fashion, is now raising awareness for aftercare wastage by supporting a new care label for clothes.
Doriane van Overeem always knew she wanted to work with clothes. After graduating from the renowned La Cambre school of fashion in Brussels in June 2013, she decided to launch her eponymous brand the following year. Although some tried to talk her out of it, she chose not to listen to what she considered noise in her ears but to accomplish her vision. She managed to find concrete support, sometimes where she least expected it, to do what truly drives her in this world: creating garment items that embody her vision of womanhood. Designing clothes is her way of expressing her views on society, as well as a medium through which she supports major causes, in particular respect of women and the environment with little slogans and playfulness.
In 2014, DvO made a buzz on the web thanks to American R&B singer, Ciara who wore the pink oversize jumper from the first DvO collection. Today, with already six collections under her belt, Doriane is looking at giving even more meaning to her work, while still tackling the main issues all independent designers have to face: sustainable preservation and growth of their business. But Doriane is well aware of the challenges and, when asked on this topic, she added: "As a creator, you have to be realistic. It has to be wearable and accessible. If you're too niche, it can cause your loss."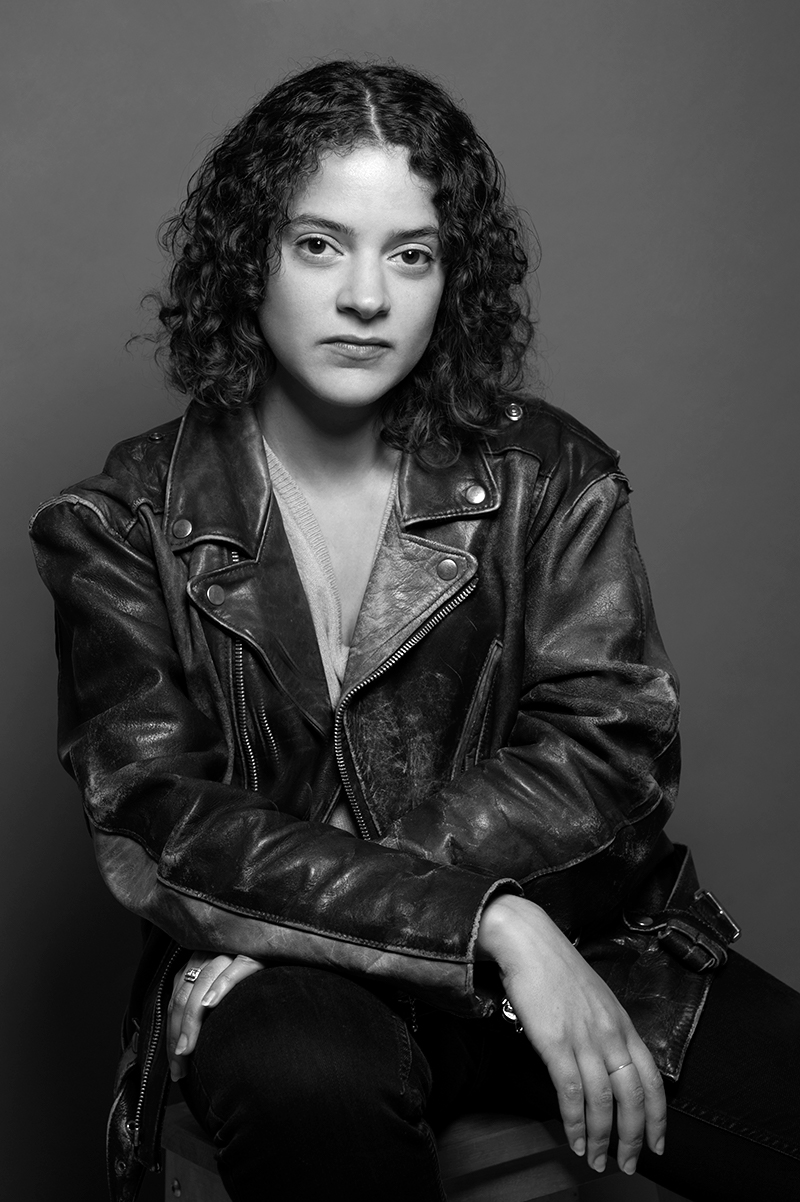 What prompted you to launch your own brand so quickly?
La Cambre has a well-established network in major design houses, especially in Paris and that's the usual trajectory after school. I don't know if it is by pretension or protest that I chose to stay in Brussels but life is too short and I want to do what I like. I prefer to work for myself because when working for another brand, you have to use a language that is not your own and I was never interested in that. Of course, many people do not believe in my success and have advised me not to launch my brand or are telling me to end it but I need to do what gives meaning to me.
Can you describe for us the universe of DvO in your own words?
I like to talk about ambivalence and the particular ambivalence of women. I explore the romantic side of the woman, as we collectively represent it. I like to put this romantic, delicate, almost fragile, vision in contrast with a strong spirited, protesting, woman. This ambivalence is essential to my vision of who women are. I often hear designers, especially men, who claim that they create for strong, super independent, business women. And that bothers me because this image of women isn't real. We are so much more complex. We can be strong and fragile at the same time. And that's perfectly acceptable.
How would you describe your non-conformism?
Aesthetically, I don't think I am the "black sheep" of the Belgian fashion scene. My non-conformism is mostly in my speech. In the sense that I reject what a woman is expected to be. Through the slogans of the collections, I choose to raise subjects that are taboo. The slogan for the next Autumn-Winter 2017 collection is "She raises me good". This speaks of the education of boys in our society, more specifically of an education through which they are taught respect for women, that includes, for instance, not annoying or harassing women on the street. This slogan means that boys are raised in a respectful and responsible manner or will be held accountable for their actions and will bear the consequences. Another example is the slogan of the Spring-Summer 2017 collection, on sale at the moment, "I do not play nice", which is specifically addressed to women in the workplace, in which a number of clichés are still perpetuated today. We often imagine a woman to be more flexible in negotiations, more self- effacing. "I do not play nice", is saying no, I will not concede on my personality.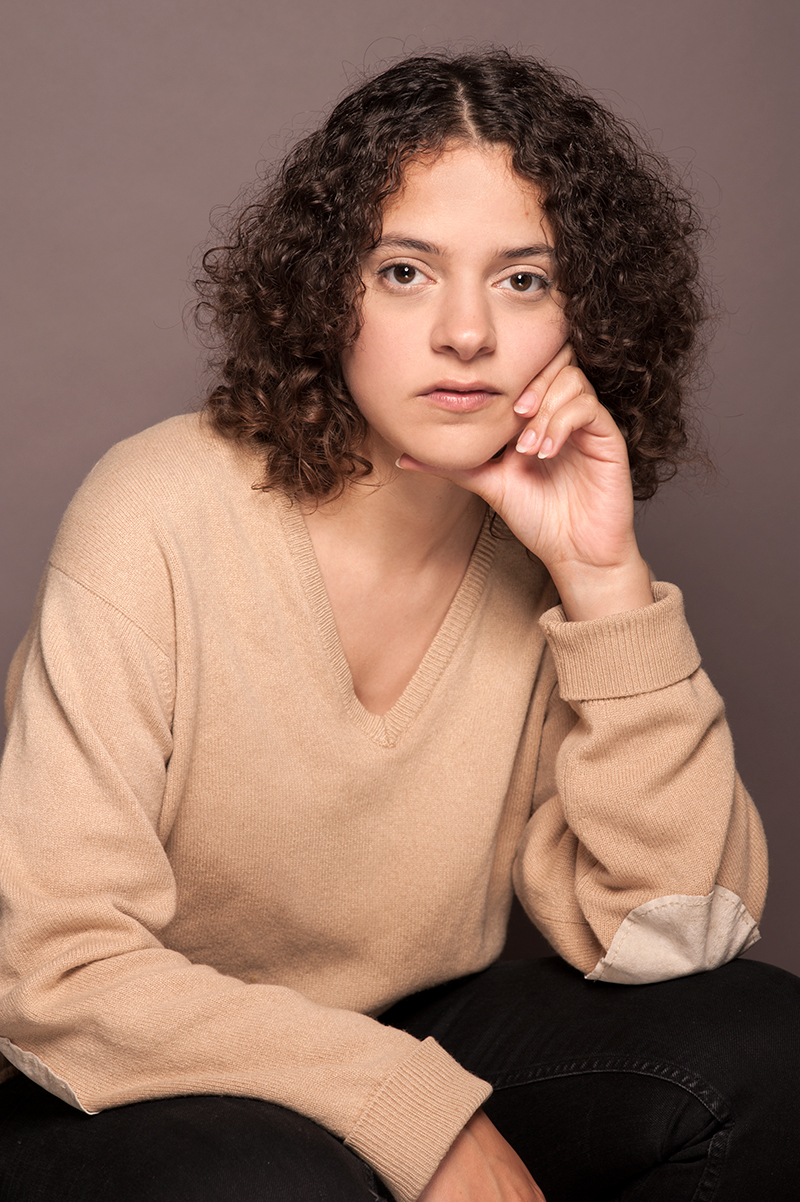 What does activism mean to you? What issues are close to your heart?
I have already mentioned my commitment to speak up for respect for women through the slogans of my collections and the image of women I try to communicate through the designs I create.

The second cause in which I am involved is ecology. This is why it is important for me that my pieces are made locally, in Belgium. I create long-lasting garments and, even if, as a creator, we find ourselves in a circuit of seasonal production, I seek to promote slow fashion, by creating timeless pieces and choosing durable materials. It is in this spirit of durability of clothes, that last April I entered the Care Label Project which aims to change people's washing and care habits. It is important to bear in mind that this campaign was launched by AEG company and, through raising awareness for the environmental impact of garment care, it also aims to promote its new economical washing machines. But that doesn't diminish its action. AEG had no need to make its selling point a real awareness campaign and team up with fourteen designers across Europe and produce a video on each one. This was a great opportunity for me to show my support to a cause I defend and to gain visibility from a wider audience at the same time.
In concrete terms the Care Label Project consists of developing a "Don't Overwash" care label accompanied by a Modern Care Guide, including a new set of care guidelines. The decision to involve fashion designers came from the desire to deconstruct the idea that designer clothes necessarily require dry cleaning. Today, washing machines' sensitive programmes are perfectly adapted to delicate materials. The Care Label Project's long-term vision is to continue to encourage consumers to care for their clothes, to make them last longer and to keep educating and inspiring the fashion industry on the importance of aftercare.
What's next for you?
I have to produce the next collection, for Spring-Summer 2018. Other than that, I want to develop the brand internationally. I'm mainly targeting the Italian, Russian, American and Japanese markets. However, even if it's necessary to be commercially successful in order to continue what I love to do, what I most want to accomplish is to leave a trace. I would like to be able one day to turn around and tell myself that I was able to change something, however small, in consumers' consciousness and in the fashion industry.
Discover DvO SS17 collection in "No Ordinary Woman" fashion story.
dorianevanovereem.com
instagram.com/dorianevanovereem
Save
Save
Save
Save
Save
Save
Save
Save
Save
Save
Save